Sunday 10th November
Venue: Weymouth
On-Down: Weymouth
Sunday 3rd November at 11am Weather Forecast
Hares: Hide 'n Seek and Hole in One
Venue: Car Park of James Lockyer Associates, Oakland Mews, Liskeard PL14 3UX MapLink
On-Down: White Horse Inn, The Parade, Liskeard PL14 6AF MapLink
Sunday 27th October at 11 am Weather Forecast
Hares: Firefly and Little Bo Peep
Venue: Trenoweth, Dobwalls PL14 6HE grid ref SX212666
On-Down: St Neot Institute, PL14 6NG Grid ref SX184678 MapLink
Sunday 20th October at 11 am Weather Forecast
Hares: Second Refusal & Shorty Pants
Venue: Treweather Farm  (thanks to Lauren & Ryan). SX291656 MapLink
On-Down: Liskeard Bowling Club, Varley Lane, Liskeard PL14 4AP MapLink
Sunday 13th October at 11 am Weather Forecast
Hares: Carnage and FooFoo assisted by Smartarse
Venue: The Fox and Hounds Hotel, Shortacombe, EX20 4HF Phone: 01822-820206 SX525867 MapLink
Down: The Fox and Hounds Hotel, Shortacombe, EX20 4HF Phone: 01822-820206 SX525867 MapLink
Sunday 6th October at 11 am  Weather forecast
Hare: I'm Three & Eastern Promise
Venue: Treroose Farm, Laneast, Launceston, PL15 8QQ.    SX235840 MapLink
On-Down: Trethorne Golf Club, Kennards House, Launceston, PL15 8QE    SX283831 MapLink ***If anyone wants a carvery please ring to book 01566 86903***

Sunday 29th September at 11am
Hare: Godmother
Venue: Tencreek Farm, Horningtops, Liskeard, PL14 3PS NB the postcode does not take you to the farm – use the MapLink
On-Down: Great Trethew Manor, Liskeard PL14 3PY MapLink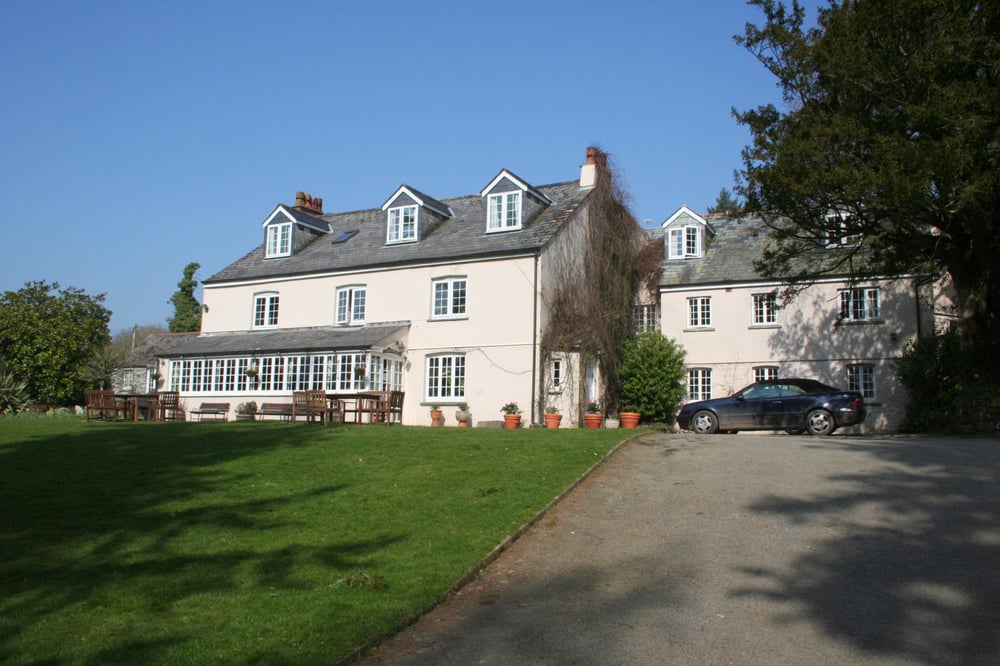 Sunday 22nd September at 11am Weather Forecast
Hares: New MisManagement
Venue: Castle Motors, Horningtops, Liskeard PL14 3PX  MapLink
On-Down: Great Trethew Manor, Liskeard PL14 3PY MapLink

Saturday 14th September 2019 L2H3 AGM Hash starts at 3pm Weather Forecast
Venue and On Down- Jubilee Centre, Duloe PL14 4PA Grid Ref:SX233586 MapLink
Hares: (Old) MisManagement
No charge for the AGM but the usual £1 for the hash
Please let mismanagement know if you are coming so that we can plan numbers for food and drink
There will be activities and a band and should go on till 10pm ish.
Monday 9th September 2019 at 7:00pm LAST MONDAY RUN Weather Forecast
Hare: The Bard & Scarlett Moggie
NO DOGS PLEASE
Venue: Hurlers car park, Minions MapLink
On-Down: Cheesewring Hotel, Minions, Liskeard PL14 5LE MapLink
Phone: 01579 362321
Monday 2nd September 2019 at 7:00pm Weather Forecast
Hares: Chopper & Biggles
Venue: Newbridge Wood, Grid ref: SX123636, MapLink Nearest postcode is PL22 0LW which takes you to the crossroads then head 500m NW to the site of the Hash.
 Limited parking,
On-Down: The Highwayman at Dobwalls
Monday 26th August 2019 at 6:00PM (Bank Holiday, ***NB early start time***) Weather Forecast
Venue: In the carpark of the Snooty Fox, Morval, Looe PL13 1PR (now called 'The Pheasant Plucker' MapLink 
Hares: Hot Bottom and Jaws
On-Down: Copley Arms Hessenford, Torpoint PL11 3HJ If the weather is good, please can we congregate outside in the garden.