Sunday 12th January 2020 at 11am Weather Forecast
Hare: Hide & Seek and Hole in One
Venue: Trenodden Farm, Menheniot, Liskeard PL14 3RE MapLink
On-Down: Sportsman's Arms, Lower Clicker Road, Menheniot Station, Liskeard PL14 3PJ MapLink
Sunday 5th January 2020 at 11am Weather Forecast
Hares: Hot Bottom & Jaws
Venue: Seaton Beach, main car park (free in winter) MapLink
On-Down: The Beach House, Pavilion Bridge Road, Seaton PL11 3JD. 01503 250253. Please go upstairs – we have booked the room , and there is a bar up there!
Friday 3rd January 2020 at 11.00am New Year run with Berkshire Hash Weather Forecast
Hares: C5 & Mr Blobby
Venue: from the cafe / restaurant in Herodsfoot forest.
Grid ref: SX206608 MapLink road entrance is here
On-Down: same
Sunday 29th December 2019 at 11am Weather Forecast
Hare: Gas Bag and Captain Oates
Venue: Coldrenick, Menheniot, Liskeard PL14 3RQ.
**NO DOGS on the LONG please, OK on the SHORT***
Access via the entrance near Doddycross then drive 1km to the house. MapLink
On-Down: Coldrenick  Please bring food after discussion with Captain Oates
Boxing day Thursday 26/12/2019 at  11:00 am Weather Forecast
Hares: Shorty Pants, Darcy Bussell and Second Refusal
Venue: Leball Woods Glynn Valley. PL30 4BE SX128652. MapLink Turn right at crossroads signposted Cardinham 3 miles. Parking for Woods is  approx 250 metres from junction. Parking is limited so car share where possible. Dogs are allowed.
On-Down: Liskeard Bowling Club, Varley Lane, Liskeard PL14 4AP. Delicious hot slow cooked food will be provided.
Sunday 22nd December at 11am Weather forecast
Harest: Forrest and Rangi
Venue: Higher Gonamena, minions, PL14 5LQ MapLink  Grid Ref: SX262704
This will be a novely format in small groups and gently competitive
On-Down: Higher Gonamena. Regards food and drink. Pete and Jen will provide a savoury meal, Hashers to bring a pudding if possible, Hash to provide the drink
Sunday 15th December at 11am ***NO DOGS PLEASE*** Weather Forecast
Hare: Potbelly and WithanE
Venue: Landulph Memorial Hall, Landulph, Saltash PL12 6NF map reference:  SX429625 MapLink
On-Down: The Cardinal's Hatt, A388, Saltash PL12 6PJ. MapLink Ellie's bar. Sunday carvery available £10.99, pre-order advisable 01752 845888 please say you are a part of the Hash group and be sure to leave your surname.
Sunday 8th December at 11am Weather Forecast
Hares: Invisible man and Whinging Pom
Venue: SX218790 near Five Lanes MapLink
If you use satnav, this postcode PL15 7SD will take you to the wrong place but you will pass the right one as you do so…. enjoy!
On-Down: the Kings Head, Five Lanes, PL15 7RX MapLink
We have arranged Sunday lunch for 1315, please give names to Chris/Graham if you want lunch.
Sunday 1st December at 11am
Hare: Bronyon & Little Bo Peep
Venue: Braddock Church near West Taphouse SX162620 MapLink
Parking is very limited, so please share, no dogs, and no parking on the grass verges
On-Down: Pelynt Social Club, Old school House, Pelynt, PL13 2LG MapLink
Sunday 24th November at 11am
Hares: Sniffer & Get One Free
Venue: Wacker Quay near Antony Maplink Grid Ref SX389 551
On-Down: The Halfway House, Polbathic, Torpoint PL11 3EY MapLink
Sunday 17th November at 11am
Hare: Hornby
Venue: Fursdon Farm, Horningtontops PL14 3PZ Maplink Grid Ref SX269599, the farm entrance is here MapLink
On-Down: Sportsman's Arms, Menheniot Station Maplink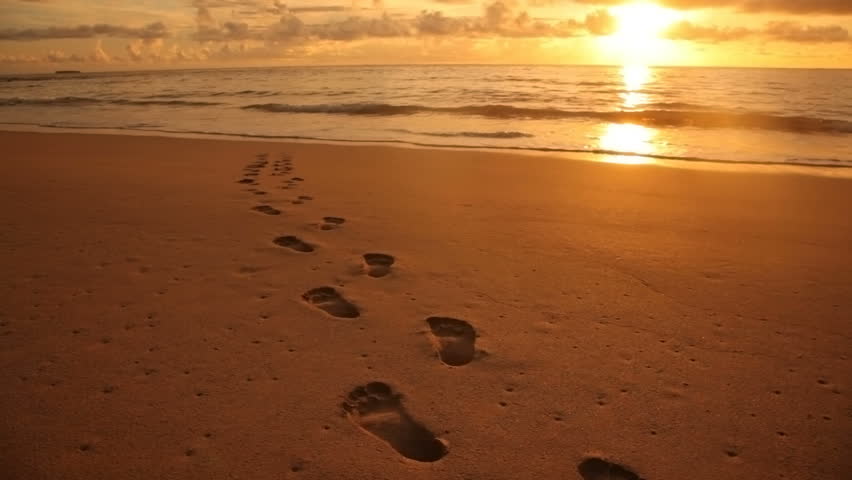 Sunday 10th November
Venue & On-Down: Weymouth
HASH AWAY LIMERICKS 2019
Limericks = 1st, 2nd, 5th lines rhyme, 3rd & 4th lines rhyme.
There was a legend of a hasher name of THE GRAND MASTER
Who's reputation goes before him, and will forever after
A bit of a ladies man?
He admits he's not sure if he even can
But Chrissie's not bothered, because she knows we can all run faster!
*
There was a strong hasher name of HIDE AND SEEK
You would be brave to cross her, she was a squadron leader at her peak
She has been a great sister
To me and my mister
But it's not always easy being related to someone with her physique!
*
There was a tight hasher name of WIGAN WHIPPETT
The spending of much cash he does prohibit
So in the interests of austerity
And to avoid having to use charity
He suggests orange squash, and just sip it!
*
There was a cheeky hasher name of RUBBER LEGS
He loves travelling and drinking sure as eggs is eggs
He is devoted to TOO POSH
But definitely not under the Cosh
And one thing is for sure, he still has a fine pair of pegs!
*
There was a clever hasher name of GAS BAG
He has so many titles we are lucky he doesn't come with a price tag
With the "current Mrs Sneyd"
They are most essential ingredients indeed
Their presence adds class to this inferior bunch of scally-wags!
• 
There was a frustrated hasher name of WINGEING POM
He loves a quiz, but will probably butt in before long
Hilary must be a saint
To put up with all the complaints
Maybe that's why she plays Yukalee, to drown him out with a song!
*
There was a dedicated hasher name of LITTLE BO PEEP
I reckon she could down a pint in her sleep
She was 2019 number one layer
Begs the question "should we rename her?"
No, because Little Bo Peep we would most definitely like to keep!
* 
There was a resilient hasher name of HORNBY
He manages to worship and run on a Sunday (Sundee)
What makes him run so fast?
Up-hill, down dale he lasts
MAMA MIA has the answer, it's all those greens, that the key!
*
There was a cherished hasher name of LUV A BULL
Who is always a glass, not half empty, but half full
She is our inspiration
So this year on our little vacation
We really hope there will be no need for anything medical!
*
There was a brave hasher name of GET ONE FREE
I've seen her nip behind more than one shed for a pee
Pam shouts "on on, on home, on back"
DOCKLEAF shouts "too much tarmac"
And they've got the whole family into this malarkey!
*
There were two great hashers names of CARNAGE and FOO FOO
Always encouraging, never wishing to Poo Poo
Pete used to drive the coach
Now, a more back seat approach
And if you split them in two it would say "born hashers through & through"
* 
There were two great hashers names of FALSIE and MYSTIC MEG
They travel the world with a back pack and tent peg
She is a great Northern lass
He has one hell of an ass
And they laid a hash in the snow, me not pull your leg!
*
There was an efficient hasher name of KISS ME
Such a great hasher, she is rarely an absentee
Runs a bit like a fairy
Prefers a pint to a bloody Mary
And she was a truly outstanding secretary!
*
There was a tall hasher name of INVISABLE MAN
Of the innuendo and the pun, he is a fan
So KISS ME HOT BOTTOM
If CHOPPERS not ROTTON COTTON
Your ERIC BIG AXE might get some ACTION MAN!
* 
There were two great hashers names of SHORTY PANTS and DARCY BUSSELL
She's the brains, he's the muscle
She likes to walk
He likes to talk
It's getting him to shut up, that's the hassle!
*
There were two great hashers names of RANGI and TEFLON
Both serious runners, not shy of a marathon
Don't mention anything political
It just makes them miserable
He will only see red; it'll be your vote he's got an eye on!
*
There was a distinguished hasher name of CHOPPER
He's a stickler for time, likes things proper
Ladies don't take fright
If there's a wanderer in the night
It'll be CHOPPER, the bedroom hopper!
*************
Sunday 3rd November at 11am Weather Forecast
Hares: Hide 'n Seek and Hole in One
Venue: Car Park of James Lockyer Associates, Oakland Mews, Liskeard PL14 3UX MapLink
On-Down: White Horse Inn, The Parade, Liskeard PL14 6AF MapLink
Sunday 27th October at 11 am Weather Forecast
Hares: Firefly and Little Bo Peep
Venue: Trenoweth, Dobwalls PL14 6HE grid ref SX212666
On-Down: St Neot Institute, PL14 6NG Grid ref SX184678 MapLink
Sunday 20th October at 11 am Weather Forecast
Hares: Second Refusal & Shorty Pants
Venue: Treweather Farm  (thanks to Lauren & Ryan). SX291656 MapLink
On-Down: Liskeard Bowling Club, Varley Lane, Liskeard PL14 4AP MapLink
Sunday 13th October at 11 am Weather Forecast
Hares: Carnage and FooFoo assisted by Smartarse
Venue: The Fox and Hounds Hotel, Shortacombe, EX20 4HF Phone: 01822-820206 SX525867 MapLink
Down: The Fox and Hounds Hotel, Shortacombe, EX20 4HF Phone: 01822-820206 SX525867 MapLink
Sunday 6th October at 11 am  Weather forecast
Hare: I'm Three & Eastern Promise
Venue: Treroose Farm, Laneast, Launceston, PL15 8QQ.    SX235840 MapLink
On-Down: Trethorne Golf Club, Kennards House, Launceston, PL15 8QE    SX283831 MapLink ***If anyone wants a carvery please ring to book 01566 86903***

Sunday 29th September at 11am
Hare: Godmother
Venue: Tencreek Farm, Horningtops, Liskeard, PL14 3PS NB the postcode does not take you to the farm – use the MapLink
On-Down: Great Trethew Manor, Liskeard PL14 3PY MapLink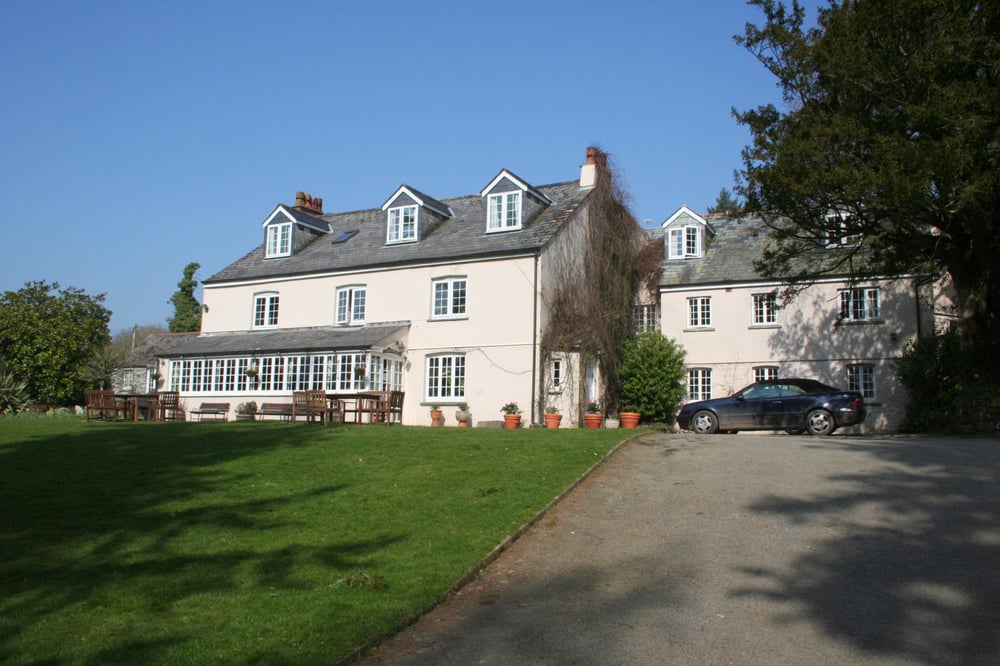 Sunday 22nd September at 11am Weather Forecast
Hares: New MisManagement
Venue: Castle Motors, Horningtops, Liskeard PL14 3PX  MapLink
On-Down: Great Trethew Manor, Liskeard PL14 3PY MapLink

Saturday 14th September 2019 L2H3 AGM Hash starts at 3pm Weather Forecast
Venue and On Down- Jubilee Centre, Duloe PL14 4PA Grid Ref:SX233586 MapLink
Hares: (Old) MisManagement
No charge for the AGM but the usual £1 for the hash
Please let mismanagement know if you are coming so that we can plan numbers for food and drink
There will be activities and a band and should go on till 10pm ish.
Monday 9th September 2019 at 7:00pm LAST MONDAY RUN Weather Forecast
Hare: The Bard & Scarlett Moggie
NO DOGS PLEASE
Venue: Hurlers car park, Minions MapLink
On-Down: Cheesewring Hotel, Minions, Liskeard PL14 5LE MapLink
Phone: 01579 362321
Monday 2nd September 2019 at 7:00pm Weather Forecast
Hares: Chopper & Biggles
Venue: Newbridge Wood, Grid ref: SX123636, MapLink Nearest postcode is PL22 0LW which takes you to the crossroads then head 500m NW to the site of the Hash.
 Limited parking,
On-Down: The Highwayman at Dobwalls
Monday 26th August 2019 at 6:00PM (Bank Holiday, ***NB early start time***) Weather Forecast
Venue: In the carpark of the Snooty Fox, Morval, Looe PL13 1PR (now called 'The Pheasant Plucker' MapLink 
Hares: Hot Bottom and Jaws
On-Down: Copley Arms Hessenford, Torpoint PL11 3HJ If the weather is good, please can we congregate outside in the garden.