Sunday 13th January 2019 at 11am the Mismanagement Xmas Hash
Hares: the Mismanagement
Venue: The run will start from the far end of Hannafore by the gate MapLink , assemble at the Hannafore Point Hotel Marine Dr, Looe PL13 2DG MapLink at 1050 to walk up to the start for 1100 briefing
DEFINITELY NO DOGS PLEASE
SHOWERS AVAILABLE AFTER THE RUN (AT THE HOTEL)

On-Down: the Lunch is at the Hannafore Point Hotel Marine Dr, Looe PL13 2DG MapLink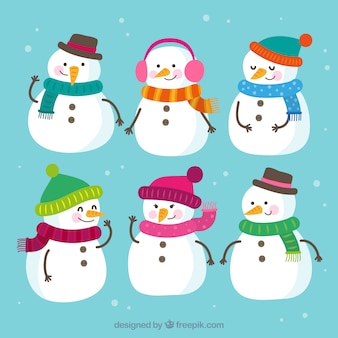 Sunday 6th January 2019 at 11am
Venue: entrance to Coldrenick, Menheniot, Liskeard PL14 3RQ (DO NOT GO TO THE POSTCODE – wrong farm!) correct MapLink NB park there, not at the main house
Hares: HotBottom & Jaws
On-Down: White Hart Hotel, Trewint Rd, Menheniot, Liskeard PL14 3QZ
Wednesday 2nd January 2019 at 11:00am
Hares: C5 & Mr Blobby from Berkshire HHH
Venue: Church Bridge Duloe SX219586 MapLink NOTE Limited Parking 
On-Down: The Marquee Bar in the Jubilee Centre, Duloe PL14 4PN – SX233586  next to the shop just along the road from the Plough Inn MapLink

Sunday 30th December 2018 at 11am
Venue: farmyard at SX407696 MapLink, 150m North of Cross House (PL17 8FB)
Hares: Potbelly and With-an-E
On-Down: Carpenter's Arms, Ducky Row, Lower Metherell, Callington PL17 8BJ
Phone: 01579 351148

then……..

Wednesday 26th December (Boxing Day) 11am
Hare: Easy Option
Venue: Millpool Car Park, West Looe. MapLink Expect to pay but check on the day as the Hare is attempting to negotiate free parking…
On-Down: The Globe Inn, Station Rd, Looe PL13 1HN
NB 8 min walk from Millpool car park, minimal parking at the pub…
Sunday 23rd December at 11am


Venue: Higher Gonamena Minions PL14 5LQ SX262704  MapLink
Hares: Rangi & Teflon
CHRISTMAS RUN
SANTAS WELCOME!!


On-Down: Higher Gonamena (home of Rangi & Teflon)
Please no dogs as this run will be an orienteering event (teams of 4 or 5) on the moor. This will be  followed by chilli and baked spuds afterwards at our home. Beer will be provided but would welcome puddings/deserts if possible.

Sunday 16th December 2018 at 11am
Hares: Get One Free & Sniffer NO DOGS PLEASE
Venue: Halfway House, Polbathic, Torpoint PL11 3EY  GR: SX348569 MapLink
On-Down: Halfway House


Sunday 9th December 2018 at 11am
Hares: KissMe and Little Bo-Peep
Venue: Treworgey Cottages, Duloe PL14 4PP – SX242567 MapLink
On-Down: The Marquee Bar in the Jubilee Centre, Duloe PL14 4PN – SX233586 MapLink
Sunday 2nd December 2018 at 11am
Hares: Firefly and Snapper
Venue: The Highwayman, Dobwalls, Liskeard PL14 6JD. SX213649 Map Link
On-Down: The Highwayman